Women make up just 19% of the UK IT workforce, but there are signs that's changing. Growing awareness of the need for workplace diversity is sparking greater opportunity and we've seen a steady increase in women taking up new roles and senior positions in recent years. Creative ITC is very proud that 1 in 3 of its workforce are women – that's significantly higher than the industry average.
Meet two of Creative's technical specialists. Cloud and virtualisation expert Kelly Groot was recently crowned Employee of the Year at Creative ITC, and Principal Technologist Kat Brookfield is one of the top virtualisation gurus on the planet. Here, they discuss what sparked their careers in IT and give their advice to young women considering careers in technology.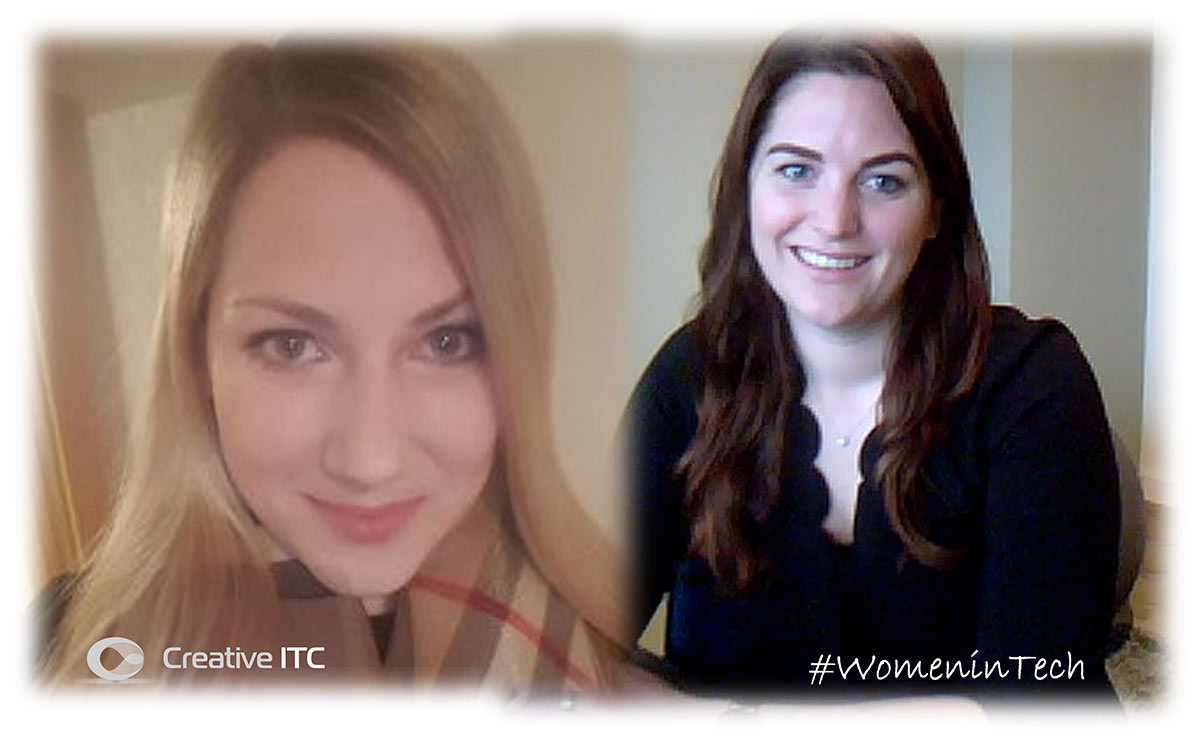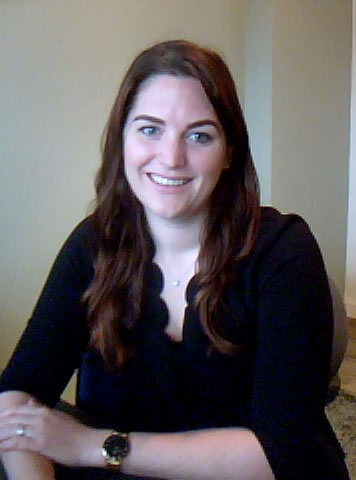 KELLY GROOT, VMWARE ARCHITECT
A chance conversation opened the door for avid-problem solver, Kelly after she graduated with BSc and MSc degrees.
"I got talking with a customer at a golf course where I worked part-time. I started as a junior IT consultant. There was a lot to take in – yet I was encouraged and given every opportunity with hands-on experience. IT has so much job variety and cloud and virtualisation was the field I found the most interesting."
The power of networking
Kelly learned on LinkedIn about a new job opportunity with Creative ITC. The company's bold plans included developing a unique Desktop-as-a-Service offering supported by a VDI platform purpose-built for the AEC industry and other high-graphics users.
"I was impressed with their vision for the business. It was really exciting to be involved in service design and implementation. Along with our VDIPOD platform, I get involved with lots of different projects like helping clients with data centre migrations or improving their disaster recovery postures."
Never stop learning
Creative actively encourages its employees' personal development plans. Kelly attended courses and flagship events, such as VMworld and VMware Empower, and earned several certifications, including VCIX DTM, VCAP DCV, Nvidia technical curriculums and Cloud on AWS. In recognition of that hard work, Kelly was awarded Creative ITC Employee of the Year in 2021.
"That was a personal highlight, but it's a team game and I'm very fortunate to be working with brilliant colleagues. We're a passionate lot who work hard and play hard. There's no feeling of different treatment as a female, and that's how it should be. We tell each other straight if something's a good idea or not."
Kelly's also clear about what can be done to encourage more women to pursue roles in IT:
"It starts at school, and we need to show girls IT can be fun. One of my clients asked if I could show his daughter around our data centre and explain what I do. We both really enjoyed it and hopefully that experience helped open her eyes to greater career choices."
KAT BROOKFIELD, PRINCIPAL TECHNOLOGIST
Growing up in Slovakia, Kat listened intently to her father talking about working for a tech company. And, like many teenagers, she became the family's IT helpdesk. Leaving school, naturally inquisitive Kat started in a basic back-office role, working extra shifts and quizzing colleagues.
"They didn't mind my questions, as long as they weren't dealing with a major incident. I progressed to Windows server operating systems and delivering second- and third-line technical support."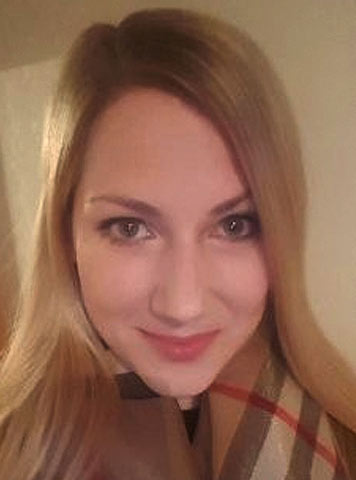 Serial risk-taker
Around this time Kat became exposed to VMware products. She seized the opportunity to continue learning and building contacts in the fast-moving cloud market.
"A chance meeting resulted in a job offer to become a VMware architect. Looking back, it was pretty brave. I had to move to Bangkok, eventually returning to Slovakia and traveling around Germany."
Three years later Kat was on the move again – this time as the go-to IT expert on a ship in the middle of the Black Sea.
"That was truly a voyage of discovery and one of my proudest achievements. I had to technology-enable a team of archaeologists, helping them unearth relics and make TV headlines around the world."
Big break
When the adventure ended, Kat relocated to the UK. By then a respected contributor for VMware online communities, she presented at VMworld events and came to the attention of leading VMware partner, Creative ITC.
"They were breaking new ground with something that hadn't been tried before – building their own exceptionally high-spec VDI platform, specifically engineered for the AEC industry and other clients handling bulky data and applications. How could I refuse?"
Kat has helped lead numerous Creative ITC cloud and virtualisation projects for some of the world's most innovative companies. And she's achieved just about every VMware badge going, including for the sixth year running being named an honorary vExpert. This prestigious industry accolade adds to 26 other technical accreditations, two business degrees and an MBA.
Advice to your 16-year-old self
As Principal Technologist, Kat is helping spearhead another exciting initiative. The Office of the CTO (OCTO) team will keep Creative at the forefront of the industry, while allowing its clients to try the best emerging technologies with significantly reduced time-to-market.
"One of the best things about working at Creative is aligned strategic thinking. I know what I'm working on contributes to a bigger team effort, with everyone pulling in the same direction. At the same time, I can bring innovative ideas and genuinely feel listened to."
When asked what tips she would give to young women considering a career in IT, Kat delivers a wry grin.
"Don't be put off by teachers who tell you to consider something else. Above all, be proactive and willing to learn. When I've asked for help, people have always been willing to give it. Venturing outside your comfort zone is the only way to grow."