Great people make great companies. We never forget that. Our top management isn't shut away in an ivory tower. They're approachable, so, you'll get all the support you need. Hard work is noticed and rewarded and that's why we are also accredited as a Living Wage employer by the Living Wage Foundation.
Creative entry-level engineers unerringly achieve industry certifications and are encouraged to further their qualifications, aspiring to senior deployment and support roles. They benefit from an unrivalled structured training and qualification programme. Last year alone, Creative employees achieved a total of 146 accreditations.
That's why Creative continues to attract the best talent. It also why our staff retention ratio at over 95% is significantly ahead of our peers.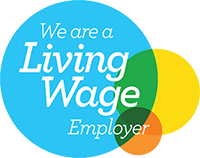 Find out about some of our great benefits.
Interested in joining the team?
LET'S TALK
If you have a question or need our help. Get in touch.
Our London HQ
Birchin Court, 20 Birchin Lane,
London, England, EC4R 1AE
+44 (0)20 7682 2820
OPENING HOURS
MONDAY – FRIDAY
9:00 AM to 5:30 PM