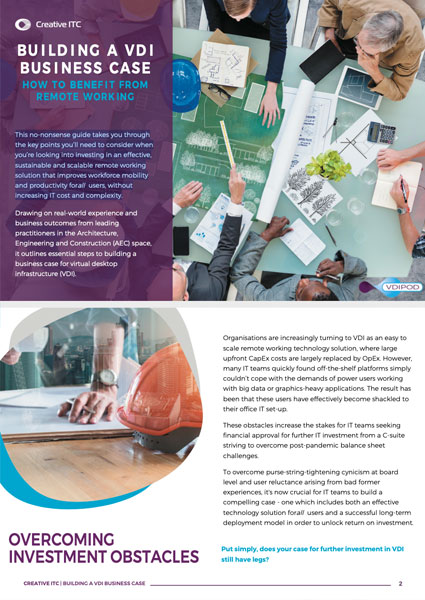 BUILDING A VDI BUSINESS CASE
This no-nonsense guide takes you through the key points you'll need to consider when you're looking into investing in an effective, sustainable and scalable remote working solution that improves workforce mobility and productivity for all users, without increasing IT cost and complexity.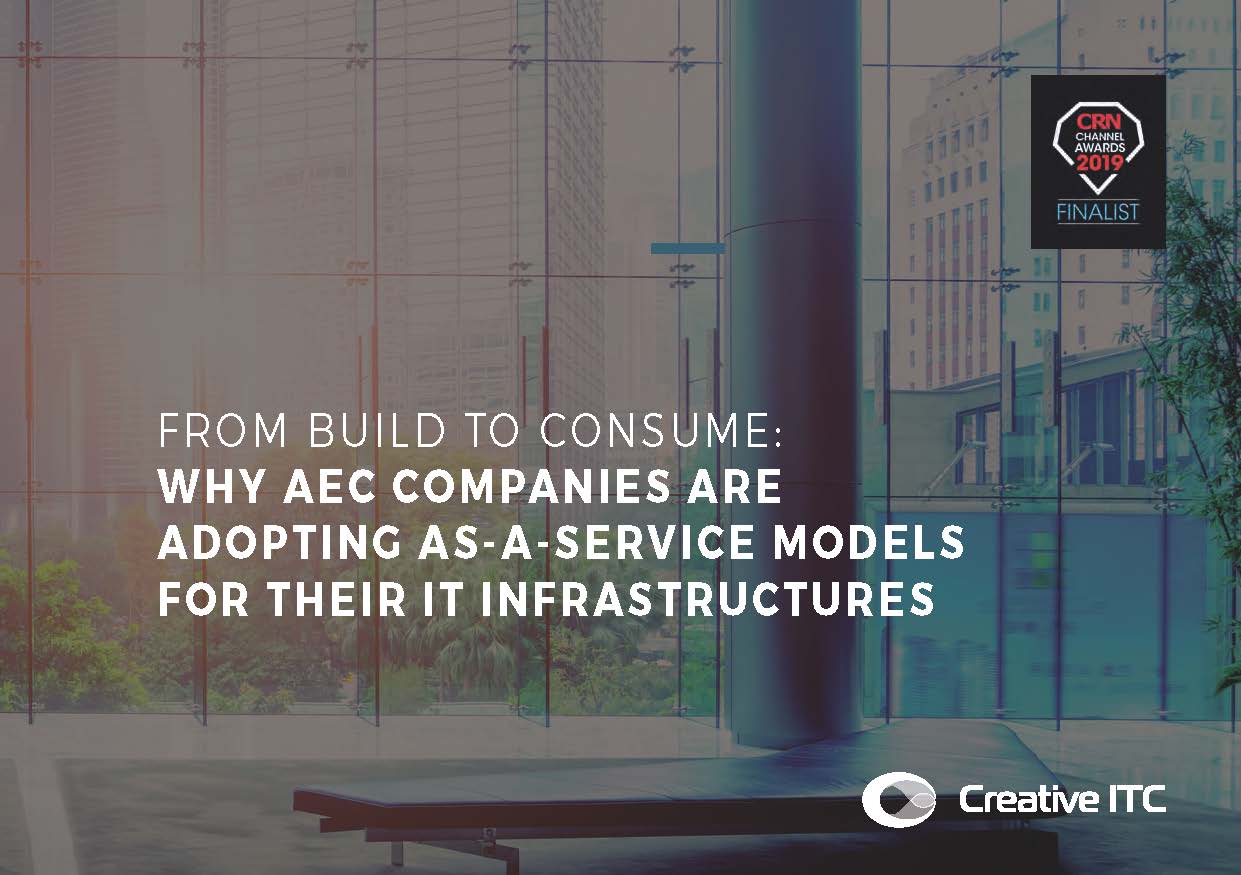 Why AEC Companies are adopting as-a-service models for their IT infrastructures
AEC companies are increasingly turning to infrastructure-as-a-service (IaaS) to drive business growth, lower overheads and better margins. Download our whitepaper to find out more about the impact of IaaS across the AEC sector, including best practices and use cases.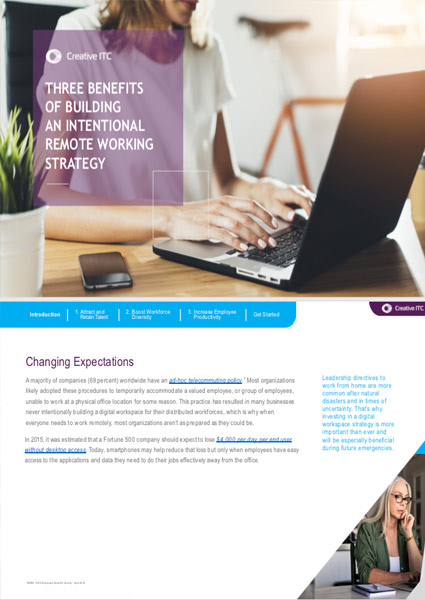 THREE BENEFITS OF BUILDING AN INTERNATIONAL REMOTE WORKING STRATEGY
Working from anywhere with the right tools enables organizations to attract and retain talent by delivering an exceptional employee experience. A digital workspace brings together many different processes and portals, tools, and apps into an easy-to-access, simple-to-use interface compatible across devices.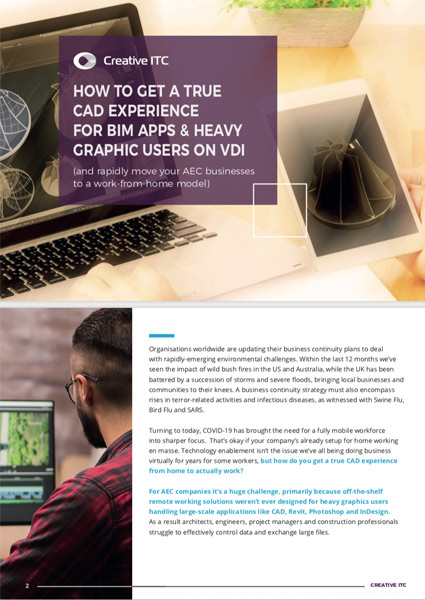 HOW TO GET A TRUE CAD EXPERIENCE FOR BIM APPS & HEAVY GRAPHIC USERS ON VDI
COVID-19 has brought the need for a fully mobile workforce into sharper focus. That's okay if your company's already setup for home working en masse. Technology enablement isn't the issue, we've all being doing business virtually for years for some workers, but how do you get a true CAD experience from home to actually work?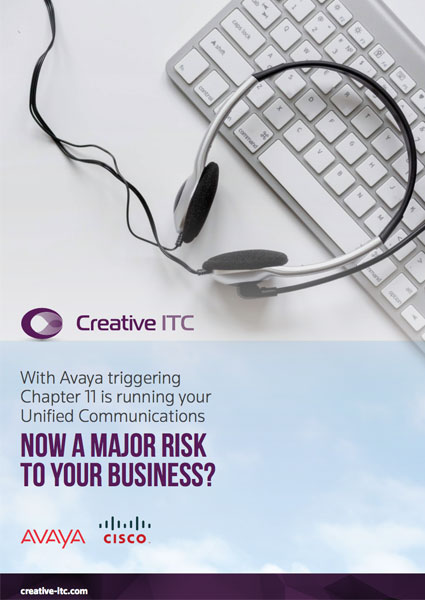 AVAYA FILE FOR BANKRUPTCY… IS RUNNING YOUR UNIFIED COMMS NOW A MAJOR RISK TO YOUR BUSINESS?
Let's not dance around it. Despite the spin, Avaya's recent Chapter 11 announcement has impacted a lot of organisations using this technology. Unified communications touch virtually everyone in your business – from your employees to your customers and everyone between. So what are your options? Download our Guide to find out.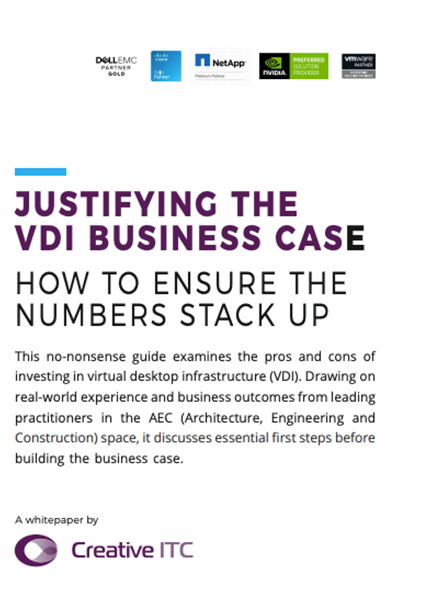 JUSTIFYING THE VDI BUSINESS CASE
This no-nonsense guide examines the pros and cons of investing in virtual desktop infrastructure (VDI). Drawing on real-world experience and business outcomes from leading practitioners in the AEC (Architecture, Engineering and Construction) space, it discusses essential first steps before building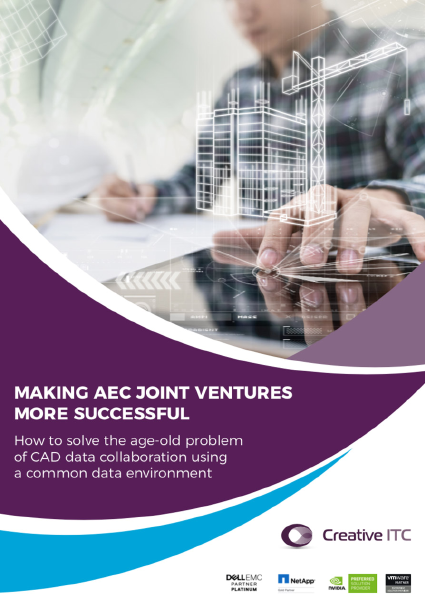 MAKING AEC JOINT VENTURES MORE SUCCESSFUL
Putting together winning project proposals with partner businesses is an art form. Nowhere is this more apparent than in the architecture, engineering & construction (AEC) space.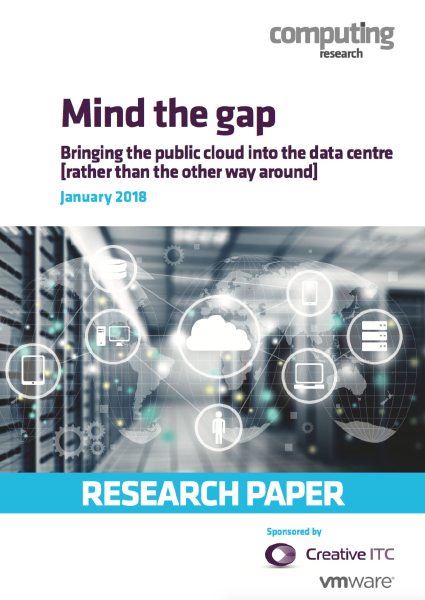 MIND THE GAP
Bringing the public cloud into the data centre [rather than the other way around]. In this research paper we look at the causes of the technology gap between the on-premise data centre and public cloud infrastructure, the problems it can cause and how they can be addressed.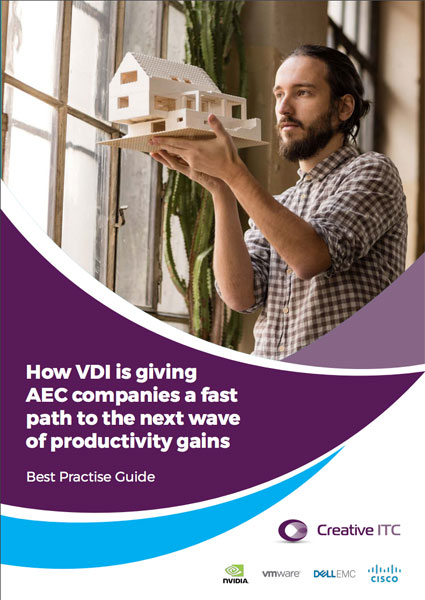 HOW VDI IS GIVING AEC COMPANIES A FAST PATH TO THE NEXT WAVE OF PRODUCTIVITY GAINS
More architecture, engineering and construction (AEC) practices are running virtual desktop infrastructure (VDI) technology than ever before. It wasn't always so. VDI used to require extensive and costly IT infrastructure, which needed a lot of management. Success was patchy.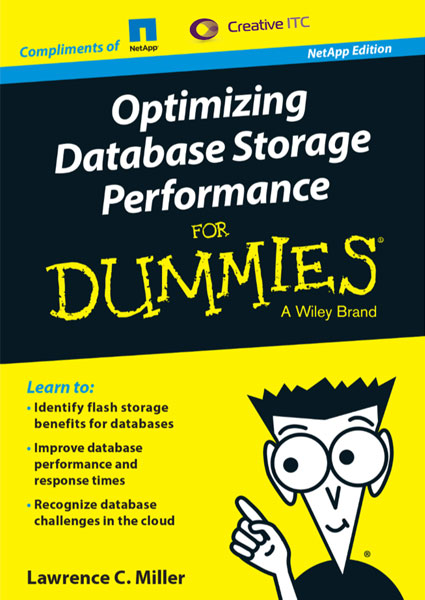 Optimizing Database Storage Performance for Dummies
This book examines the market trends that are driving the ever demanding business requirement for better database performance, technical factors that affect database performance tuning, different SQL Server and Oracle Database design considerations, how database storage technologies and innovations can help drive business value, and key performance optimization capabilities to look for in a storage solution.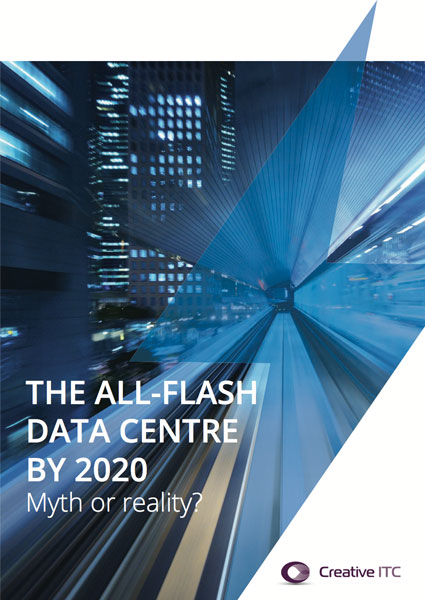 All-flash Data Centre by 2020 – Myth or Fact?
All-flash storage is on a rapid growth path. According to IDC, sales of all-flash arrays grew 87% during the first quarter of 2016 vs the same quarter in 2015. With solid state drive (SSD) capacities going up and the price per gigabyte falling NetApp anticipate that it won't be long before SSDs are cheaper than spinning disk. By […]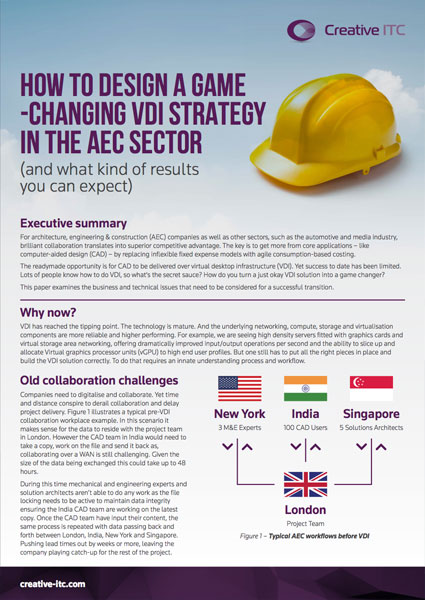 VDI Strategy Paper
How to design and a game changing VDI strategy in the AEC sector (and what kind of results you can expect) Executive summary For architecture, engineering & construction (AEC) companies as well as other sectors, such as the automotive and media industry, brilliant collaboration translates into superior competitive advantage. The key is to get more from […]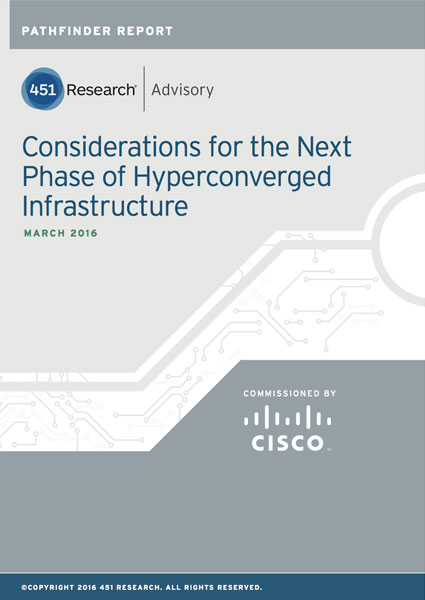 What's all the hype over Hyperconverged infrastructure?
Based on Cisco UCS technology, Cisco HyperFlex™ Systems represent the next generation in hyperconverged infrastructure with a leap in technology that delivers the industry's first complete end-to-end hyperconverged solution. Hyperconvergence has been receiving a tremendous amount of attention be­cause it represents the next step in the evolution of IT resource delivery. This technology takes the […]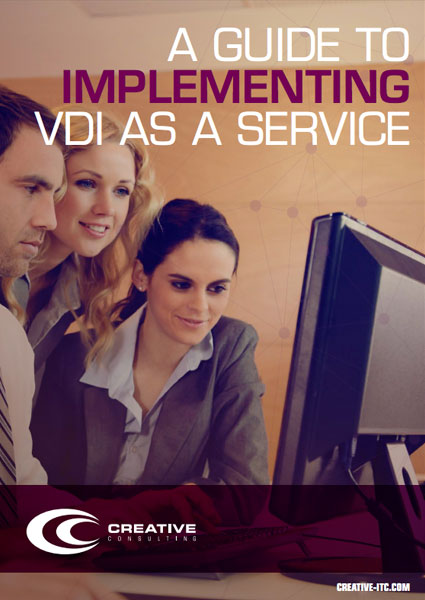 9 Key signs your business is ready for VDI
After years of promise, Virtual Desktop Infrastructure is finally hitting the mainstream; a desktop management solution suitable for almost all mid-large organisations seeking to simplify their desktop management cost-effectively. The challenge for many organisations is how to integrate VDI into their company environments. Read our guide on How and Why to Implement VDI as Service […]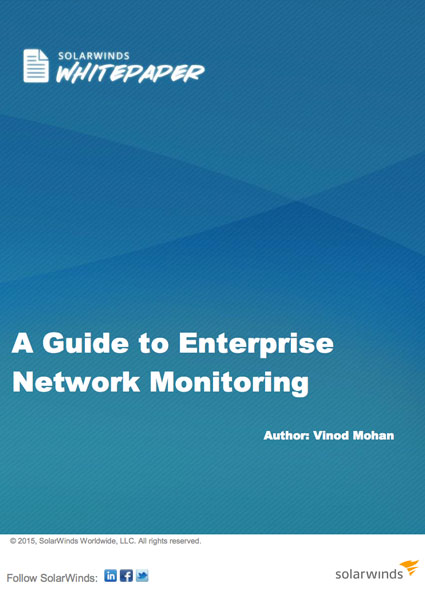 Understanding the real cost of network downtime
Keeping your Network running and preventing downtimes is a vital task for every Network Administrator. Network Downtimes, whether in the form of server failure, power outages, hardware failure or inevitable "human error" are all causes of Network Downtimes and can directly impact your company's performance and profits. Network downtimes impact all companies – regardless of […]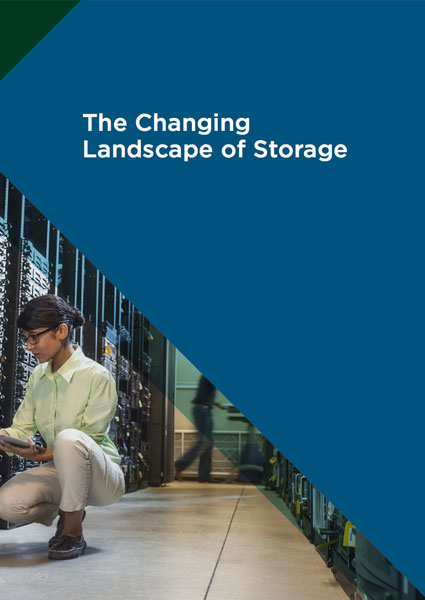 The Changing Landscape of Storage
Virtualization Is Reshaping How We Manage Our Data, You may not feel the earth moving, but if you're managing a virtualized infrastructure or serving as a storage administrator be aware: A disruptive, industry-changing shift is in motion. Much of what we have come to know about data storage is in a state of collapse. Traditional […]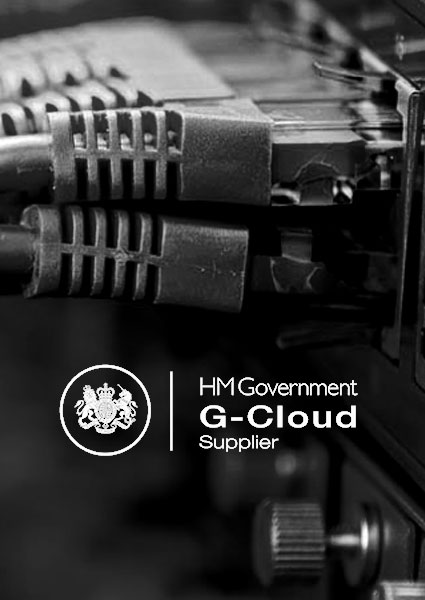 Creative ITC is awarded a place on G-Cloud framework agreement
As of 1st August 2016 Creative ITC Creative became an approved supplier on the Government G-Cloud Framework for Professional Services. The G-cloud framework listing are approved service providers so that Public-sector organisations can procure cloud-based services from suppliers listed in the frameworks. The framework is provided by The Crown Commercial Service (CCS) and offered via […]