VDI For Architecture
Unmatched hybrid working for architectural practices
Standing apart from any other solution on the market, VDIPOD was purpose-built with architecture practices in mind to boost business continuity, workforce mobility and global collaboration. Delivered as a fully-managed Desktop-as-a-Service (DaaS) solution, it's a ready-made, collaborative workspace with unprecedented capabilities for global teams.
Leveraging best-of-breed technologies, VDIPOD has proven to be effective in even the most demanding AEC industry settings, including power users working with graphics-heavy CAD applications or huge BIM datasets. Architectural professionals worldwide can effortlessly access tools and data – on site, on the move, or at home – and work as productively as if they were in the office.
Boosting collaboration and productivity across the entire workforce and supply chain, VDIPOD helps architecture firms derive ROI and competitive advantage from hybrid working. For example, by enabling architects, designers, technologists and engineers in different locations and time zones to work together on complex 3D building models, delivering critical projects faster at less risk and cost.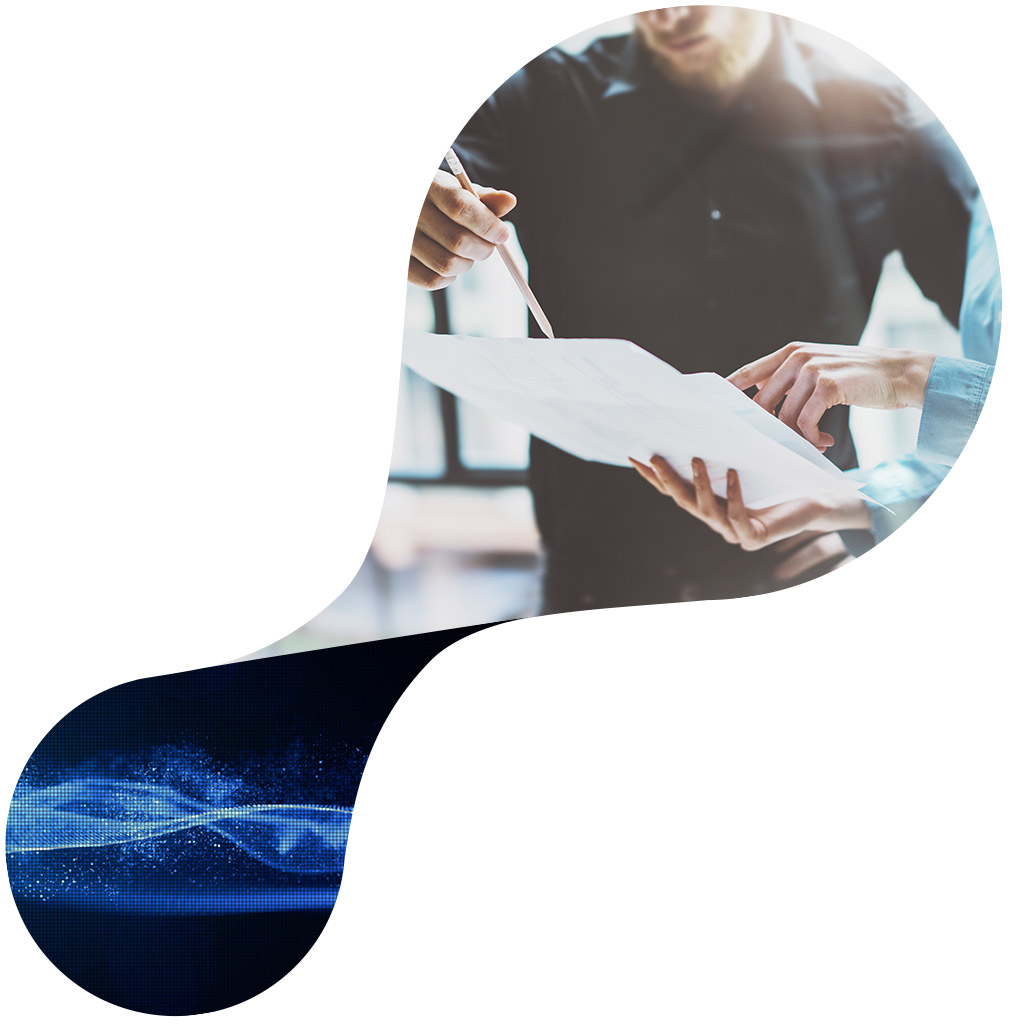 Architecture Technological Changes
VDI Architecture
With continuous evolution of apps and rendering solutions creating ever-greater demands on supporting IT infrastructure, the key to success for architectural practices comes down to unlocking more value from digital transformation and collaboration. Insightful data analytics and leveraging new and emerging technologies to speed up project delivery will be a major advantage in an industry that operates on ultra-low margins.
Architecture firms are searching for more sustainable, scalable technologies to improve workforce mobility, collaboration and productivity. Practices are seeking to harness the potential of data-centric, BIM and virtual reality systems that digitally capture human engagement with completed buildings and to enhance client project delivery with digital twin 3D models of road traffic, pedestrian patterns and water flow.
The role of generative design software is growing. Enabling geographically-dispersed teams to explore all possible permutations, testing and learning with every iteration and quickly generating alternatives will minimize project risk and cost for architecture practices. While, in the background, AI-powered voice and chatbots are among the technologies paving the way to more efficient delivery by automating repetitive admin tasks, such as verifying change orders or managing bills of materials.
The Guide to Choosing VDI For Architecture
Stack the odds in your favour
Trying to transform your business by boosting collaboration with off-the-shelf virtual desktop infrastructure (VDI) solutions has proven to be a tough ask for many architecture practices. IT teams have discovered these standard platforms are unable to cope with graphics-heavy apps and mammoth datasets. The result has been that architects, designers, technologists and engineers have become shackled to their office IT set-ups, and many architecture firms have lost faith in VDI.
Five tips to increase your chances of VDI success
Recognise internal strengths and limitations
Decide who will manage what: in-house, self-managed options like on-premise VDI and Windows Virtual Desktop, or a fully managed Desktop-as-a-Service solution. Engaging a managed service provider pays back with savings on data centre space, infrastructure, upgrades, licensing, support and headcount.
Make sure your numbers stack up
Check VDI cost comparisons are truly like-for-like. Start by calculating five-year TCO. Expenses should include hardware refreshes, virtualisation software, additional GPU, salaries, power, rack space, out-of-hours staffing and training costs.
Don't ignore hidden workforce benefits
Quantify end user productivity benefits. Gains like enhanced data security, built-in disaster recovery, faster IT provisioning, speed of access, improved version control and time saved on rework and duplicated effort should also be included.
Stay safe and compliant
Cyber criminals are actively targeting homeworkers' PCs and devices to attack corporate networks. So, IT teams need the freedom to decide which workloads to deploy in the cloud and which to retain on-premise. Look for a provider who understands how to meet industry requirements and offers VDI consumption in the cloud, on-premise, or using a hybrid model in a single seamless solution.
Avoid nasty surprises
VDI is only as strong as its weakest link. Make sure you'll benefit from access to the latest technologies and regular updates, rather than having to rely on legacy on-premise hardware or inaccessible cloud platforms, or having to invest in upgrades.
Benefits of VDI for Architecture
Why VDIPOD is the first choice for…
Partners, principals, architects, designers and project managers
No longer chained to desks and can work from anywhere with internet connection.

Better experience with bulky apps like CAD, Revit, Photoshop and InDesign.

Much easier to share and transfer files.

More effective version control for plans and designs.

Higher productivity, especially when working on-site or meeting with clients.
CIO's
No more provisioning delays or CapEx spikes.

Simple commercial model charged monthly per user with profile trading options.

On-demand agility, connecting new offices and users simply by adding licences.

Data stored in one location, reducing the risk of breach or loss.

IT teams get more time to focus on innovation.
IT TEAMS
Spin-up new services and desktops in minutes.

No more buying infrastructure every time user count is exceeded.

Less time spent on desktop management and software upgrades.

No need to hire and train VDI specialists.

No need to carry and pay for spare server capacity.
JOINT VENTURES
Much easier to extend common data environments to partner companies.

Shorter setup times, mobilising teams and getting projects up-and-running quicker.

JV staff and experts not hindered by time zones (follow-the-sun model).

High-end building information is worked on collaboratively, in real time.

Teams are able to better pool knowledge and modelling.
How to Choose the Right VDI Partner
Managing a VDI solution long-term is anything but simple. You can spend a lot of time firefighting issues with legacy infrastructure, cloud deployment and user problems. Tired of incessant resource demands, performance issues and user complaints, architecture practices in the know are turning to Desktop-as-a-Service (DaaS) from a specialist managed service provider.
This handy checklist will make choosing the right VDI partner easy
Look for a supplier with a successful track record of designing and deploying secure remote working technologies in the architecture sector; one who understands virtualisation and how AEC industry apps and network services behave together.
Seek the help of a specialist with end-to-end expertise – from devices, connectivity and cloud to storage, security and user experience (nothing stops a VDI project in its tracks like substandard UX)
Scrutinise their tech credentials and be confident they can deploy the right solution and provide ongoing management, optimisation, and 24/7 support.
Beware of sales pitches promising savings. Before and after IT infrastructure costs can remain flat or even rise slightly. A more realistic approach is to deploy specialist skills to unlock much greater value for the same outlay.
Many providers differentiate between VDI profiles for ordinary and power users. Check they also offer scalable pricing with flexible credits that can be reallocated, creating VDI burst capability when you need it.
Use Cases of DaaS Architecture
Broadway Malyan – boosting user experience and productivity
Award-winning architectural practice Broadway Malyan explored several VDI options to boost workforce mobility and project collaboration. None of them lived up to their promise. One solution got as far as trial but was too slow and couldn't handle big files and applications.
Following industry recommendations, the practice selected Creative ITC's purpose-built VDIPOD platform, specially designed for heavy graphics application communities like AutoCAD and Revit BIM. Creative specialists met daily with the in-house IT team – exchanging knowledge, heading off potential issues and building a solid proof of concept. VDIPOD with thin clients was initially rolled out to 40 users based in the UK, Portugal and Madrid. The number of users doubled after just two months as the buzz spread around the business.
In a number of cases, VDIPOD beat the users' previous laptop or PC setup for speed and overall experience.

Ronnie Vasconcelos, Director of IT, Broadway Malyan
Now, employees suffer less downtime and work more productively when sharing plans, designs and other large files. The practice is reaping IT benefits, too, with specialist support freeing up in-house resources. Each software patching exercise used to tie up two people for around ten days. Now, the IT team can push out updates centrally, leaving more time for innovation.
Moreover, the practice was able to switch seamlessly to home working and now has a scalable, sustainable solution to boost future collaboration.
Creative ITC Architecture VDI Solutions
Delivered as a fully-managed Desktop-as-a-Service solution, VDIPOD is a headache-free remote working solution that boosts UX, collaboration and productivity across your entire workforce, with specialist support freeing up in-house IT resources.
It is the only VDI platform on the market that can be consumed in the cloud, on-premise or in a hybrid model in a single, seamless solution, giving IT teams the freedom to decide where VDI workloads sit.
Creative clients also benefit from one of the most scalable pricing plans on the market. Pay per user, per month, per profile by purchasing credits that can be reallocated, providing burst scalability when needed.

How VDIPOD works
Eliminates need for large upfront platform investment, refreshes and support
Improved user experience, uptime and productivity
Faster provisioning, centrally managed updates and reduced helpdesk traffic
More time to spend on innovation and transformational IT projects
Smaller storage footprint
Built-in disaster recovery
Capacity that scales as business needs change
More agile IT platforms for growth
LET'S TALK
If you have a question or need our help. Get in touch.
Our London HQ
Birchin Court, 20 Birchin Lane,
London, England, EC3V 9DU
+44 (0)20 7682 2820
OPENING HOURS
MONDAY – FRIDAY
9:00 AM to 5:30 PM