VDI in Construction
Constructors build better with hybrid working
Unrivalled by other solutions, VDIPOD was purpose-built for construction companies to boost business continuity, workforce mobility and global teamwork.
A secure, collaborative workspace, VDIPOD leverages best-of-breed technologies and is delivered as a fully-managed Desktop-as-a-Service (DaaS) solution. Shown to be effective in even the most demanding construction industry settings, it enables power users working with graphics-heavy CAD applications or huge BIM datasets to work effectively from anywhere.
With tools and data at their fingertips – on site, on the move, or at home – construction professionals collaborate and work as productively as if they were in the office, enjoying the same or superior user experience. Managers, architects, designers, surveyors and building services engineers can work together on 3D models in real time. Duplication, rework and multiple document versions are eliminated, meaning teams can deliver complex projects faster – regardless of different locations and time zones – at less risk and cost.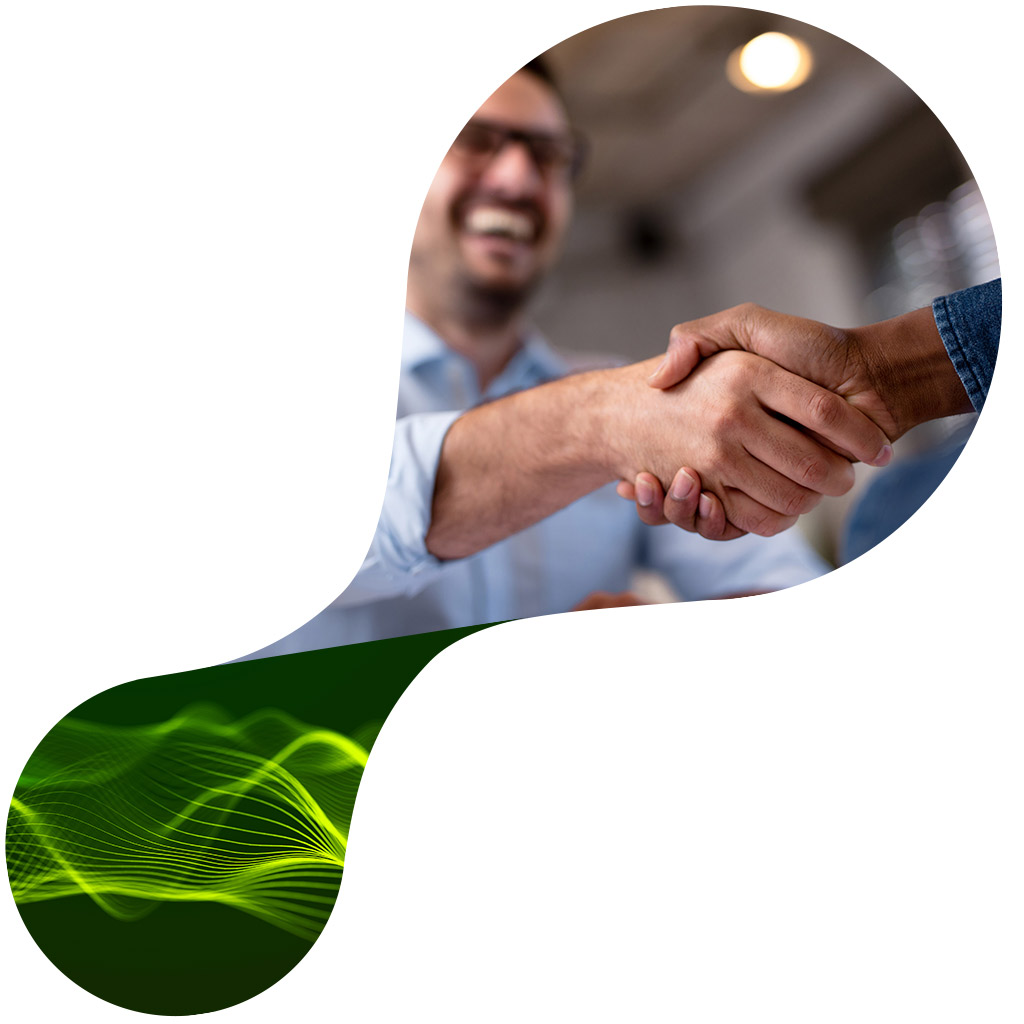 Construction Technological Changes
Safer, more efficient sites
Fast-moving construction sites frequently demand on-the-spot decisions. So, connecting off-site workers and on-site contractors with shared BIM models and the same real-time information is vital to avoid costly rework and keep projects on schedule and within budget.
With VDIPOD, updates are instantly communicated to all project members. As well as generating accurate orders for building materials and components, BIM models flag clash detection at the design stage, leading to huge reductions in change orders.
AI-powered robots, smart devices and drones are increasingly used to monitor site progress and deliver data insights for improving productivity. Other popular AI use cases include building design optimisation, risk assessment and mitigation, predictive logistics and forecasting.
The end goal is to create more efficient, safer construction sites. And that requires a fast, reliable platform, which turns hybrid working into competitive advantage.
The Guide to Choosing VDI Solutions in Construction
Making VDI count
Not all virtual desktop infrastructure (VDI) solutions are built equal. Which is why off-the-shelf products can't cope with graphics-heavy apps and mammoth datasets, effectively shackling power users to their office IT set-ups.
Five tips to increase your chances of VDI success
Recognise inhouse gaps
Be honest about internal skills and resources. Engaging a managed service provider also pays back with savings on data centre space, infrastructure, upgrades, licensing, support, and headcount.
Avoid inaccurate financial assumptions
Check cost comparisons are like-for-like. Start by calculating a five-year TCO. Expenses should include hardware refreshes, virtualisation software, additional GPU, salaries, power, rack space, out-of-hours staffing, and training costs.
Simplify investment decision
Benefits like enhanced data security, built-in disaster recovery, faster IT provisioning, speed of access, improved version control, and time saved on rework and duplicated effort should be included in the business case.
Cover all bases
Cyber criminals are actively targeting homeworkers' PCs and devices to access corporate networks. So, IT teams need the freedom to choose where VDI workloads sit – in the cloud, on-prem or hybrid – in one seamless secure solution.
Think ahead
Ask if you'll benefit from access to the latest technologies and regular updates during your contract, rather than relying solely on legacy on-prem hardware or having to invest in upgrades.
Benefits of Virtual Desktops in Construction
Why VDIPOD is the first choice for…
Construction managers, estimators, safety officers and associated trades
No longer chained to desks and can work from anywhere with internet connection.

Better experience with bulky apps like CAD, Revit, Photoshop and InDesign.

Much easier to share and transfer files.

More effective version control for plans and designs.

Higher productivity, especially when working on-site or meeting with clients.
CIO's
No more provisioning delays or CapEx spikes.

Simple commercial model charged monthly per user with profile trading options.

On-demand agility, connecting new offices and users simply by adding licences.

Data stored in one location, reducing the risk of breach or loss.

IT teams get more time to focus on innovation.
IT TEAMS
Spin-up new services and desktops in minutes.

No more buying infrastructure every time user count is exceeded.

Less time spent on desktop management and software upgrades.

No need to hire and train VDI specialists.

No need to carry and pay for spare server capacity.
JOINT VENTURES
Much easier to extend common data environments to partner companies.

Shorter setup times, mobilising teams and getting projects up-and-running quicker.

JV staff and experts not hindered by time zones (follow-the-sun model).

High-end building information is worked on collaboratively, in real time.

Teams are able to better pool knowledge and modelling.
How to Choose the Right VDI Partner
Optimise user experience and IT resources
Maintaining a VDI solution long-term is a big commitment. You can spend a lot of time firefighting issues with legacy infrastructure, cloud deployment, and user problems. Tired of incessant resource demands, performance issues and user complaints, those in the know are turning to Desktop-as-a-Service (DaaS) from a specialist managed service provider.
Choosing a VDI partner
Look for a supplier with a successful track record of designing and deploying secure remote working technologies in the architecture sector; one who understands virtualisation and how AEC industry apps and network services behave together.
Seek the help of a specialist with end-to-end expertise – from devices, connectivity and cloud to storage, security and user experience (nothing stops a VDI project in its tracks like substandard UX)
Scrutinise their tech credentials and be confident they can deploy the right solution and provide ongoing management, optimisation, and 24/7 support.
Beware of sales pitches promising savings. Before and after IT infrastructure costs can remain flat or even rise slightly. A more realistic approach is to deploy specialist skills to unlock much greater value for the same outlay.
Many providers differentiate between VDI profiles for ordinary and power users. Check they also offer scalable pricing with flexible credits that can be reallocated, creating VDI burst capability when you need it.
Use Cases of VDI in Construction
Royal BAM Group transforms partnering, knowledge sharing, and client service
Operating as a fully managed private cloud, VDIPOD empowers diverse, global project teams with fast, reliable access to common data environment. Now, when Royal BAM Group enters a joint venture, instead of losing time waiting for new IT infrastructure and servers to arrive it's able to mobilise the project quickly by simply extending the CDE to partner companies. Data is stored in one location, eliminating time spent on version control and rework.
Joint venture staff, contractors and subject matter experts around the world can work simultaneously on high-end building information – from any location with an internet connection – pooling their knowledge and modelling CAD files collaboratively and in real time.
"We evaluated a number of solutions including the Microsoft Azure cloud and Creative VDIPOD. While both solutions worked, Creative VDIPOD gave us far greater cost predictability, flexibility on delivery, and confidence in our changing requirements."

Steven Capper, CIO, Royal BAM Group
Creative ITC Solutions
Delivered as a fully-managed DaaS solution, VDIPOD is a headache-free remote working solution that elevates user experience, collaboration, and productivity across your entire workforce, with specialist support freeing up in-house IT resources.
It is the only VDI platform on the market that can be consumed in the cloud, on-prem or through a hybrid model in a single, seamless solution, giving IT teams the freedom to decide where VDI workloads sit.
Creative clients also benefit from one of the most scalable pricing plans on the market. Pay per user, per month, per profile by purchasing credits you can stipulate and reallocate, providing burst scalability when needed.

How VDIPOD works
Eliminates need for large upfront platform investment, refreshes and support
Improved user experience, uptime and productivity
Faster provisioning, centrally managed updates and reduced helpdesk traffic
More time to spend on innovation and transformational IT projects
Smaller storage footprint
Built-in disaster recovery
Capacity that scales as business needs change
More agile IT platforms for growth
LET'S TALK
If you have a question or need our help. Get in touch.
Our London HQ
Birchin Court, 20 Birchin Lane,
London, England, EC3V 9DU
+44 (0)20 7682 2820
OPENING HOURS
MONDAY – FRIDAY
9:00 AM to 5:30 PM